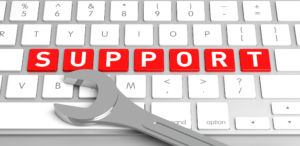 We provide customised IT support services to meet our clients individual requirements.
IT Administration (Outsource your IT department)
Remote help desk for your staff
Infrastructure management & support
Onsite Support
After Hours Support
Managed services or casual support on hourly rate as assistance is required.
Server and desktop maintenance & update services; Regular maintenance and updates of your servers and workstations can be performed remotely outside of normal business hours to reduce down time for your business.
Discuss your support requirements with us and we will tailor a support option to suit your needs.